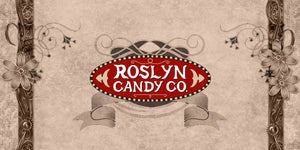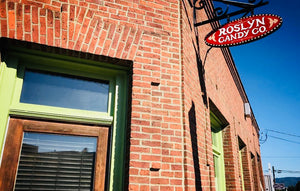 Roslyn Candy Company
Roslyn Chocolates / Roslyn Candy Co is located in historic downtown Roslyn, Washington and specializes in fine custom made chocolates and confections, and offers vintage candies, Cascade Glacier Ice Cream from Eugene, OR - and local Winegar's Homemade Ice Cream.
Our retail space is located in the historic bank building at 100 E. Pennsylvania Ave in Roslyn, WA, next to Red Bird Cafe, across the street from The Brick Saloon.
Thanks for visiting us, please share your feedback and suggestions!
STORE HOURS: Open every day from 12pm-6pm - Fri/Sat 12pm-8pm
PHONE/TEXT: 509.901.4469